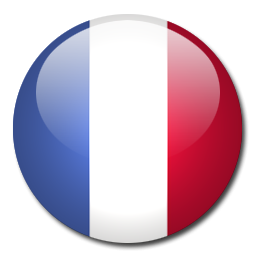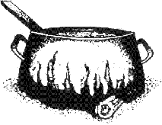 Carles Farm
Cooked and canned at the farm
GOURMET STROLL AT THE FARM
Between two bastides
NAJAC AND VILLEFRANCHE DE ROUERGUE
TRADITIONAL TAST AND SAVOUR
Find all our products near your home
Please contact us for more information about our participation in fairs and expositions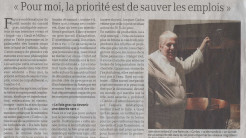 Les canards de Jacky vous passe le bonjour !
Publié le 11/02/2016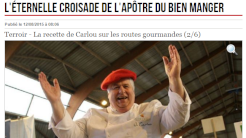 L'éternelle Croisade de l'Apôtre du Bien Manger
Publié le 12/08/2015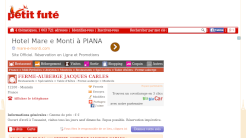 Ferme-Auberge Jacques Carles
Publié le 17/07/2011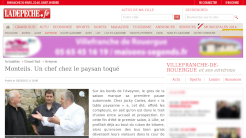 Un chef chez le paysan toqué
Publié le 19/10/2011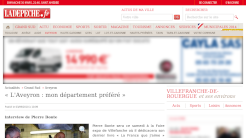 L'Aveyron : mon département préféré !
Publié le 03/09/2010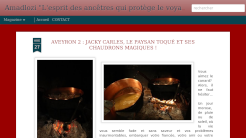 Jacky Carles, le paysan toqué et ses chaudrons magiques !
Publié le 27/08/2010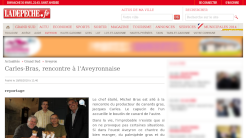 Carles-Bras, rencontre à l'Aveyronnaise
Publié le 18/05/2010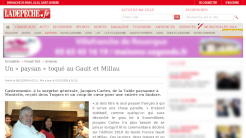 Un paysan toqué au Gault et Millau
Publié le 08/11/2009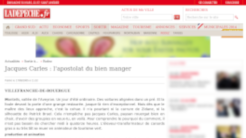 Jacques Carles : l'apostolat du bien manger
Publié le 17/08/2005
Traditional tast and savour
Only local products from the farm
Farmers specialities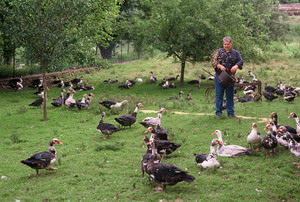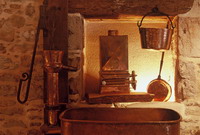 Free exposition: The love of ancient copper
Gourmet stroll at the farm
- Visit of the breeding and the vegetable production
- Discovery of the fattening
- Transformation and commercialisation
- Possibility of a meal at the Farmers table (advanced booking)
Groups with previous booking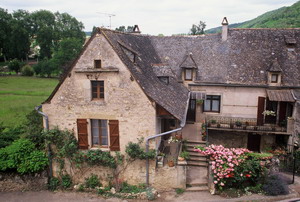 How to find us : 10 km south of Villefranche de Rouergue. CM 79 pli 20. IGN 57 pli C10.
Acces via D 47 between Najac and Villefranche de R. Rodez 67 km. 8 km to Najac and SNCF train station. Gorges de l'Aveyron on site.